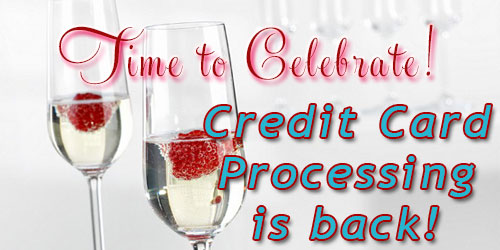 After months of getting ripped off by my old processor, credit card processing for MP3sByTessa.com is back in action through CCBill. 
Right now, the store is accepting Visa, JCB, and Diner's Club. Mastercard will return in a few weeks. If Mastercard is your your only payment option, you can use my Niteflirt links or contact me personally to set something up.
To any hypnotists reading this and needing processing, stay away from Ibill.net please!!!! He owes me and several other erotic hypnotists tens of thousands of dollars and refuses to pay out after multiple promises of you're getting paid next week blah, blah, blah… I hope the fuck rots in hell.
OK…back to happy news! I'm so freaking excited. I forgot that I had an old account from my web design days and they were nice enough to re-activate it and get me up and running rather quickly! Now I can release new files finally! I think I'll start with Below Zero and I'm off to start editing it…..right……..NOW!