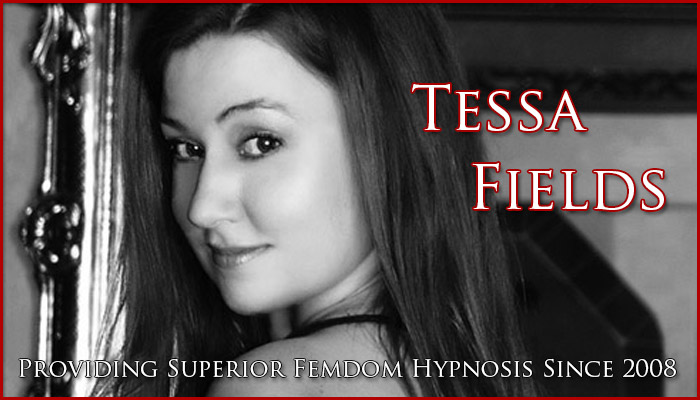 Welcome to the Home of Erotic, Femdom Hypnotist Tessa Fields!
I'm putting a little fun back in the hypno-fetish! With 12 years under my belt providing sexy, dominant erotic hypnosis, I'm on a mission to make sure all of you submissive boys are still having fun with trance.
Spend some time getting to know me, blissing out to a few hypnotic sessions, and falling helplessly under my spell.
There's a little something for everyone here so if you want to serve me, have a hypno-one night stand, or just get better at trancing, I'll happily be your guide.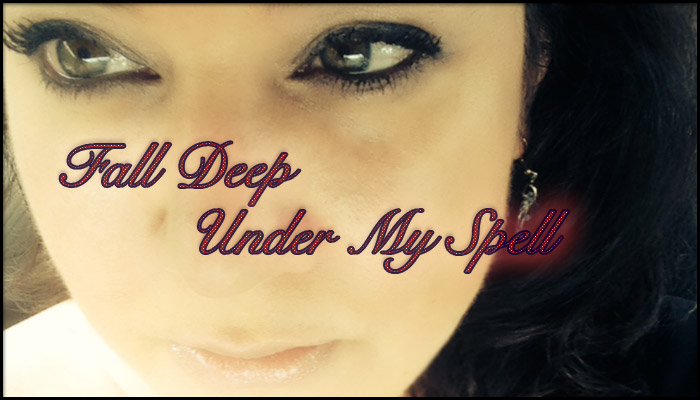 Experience Matters
With 13 years in hypnosis, you can count on original, quality inductions and subtle, yet mind bending hypnosis.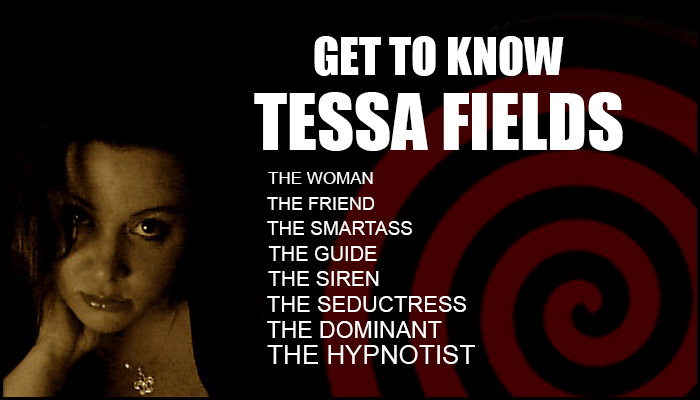 Approachable
I'm Mistress or Goddess to most, but it's OK to call me Tessa. I'm happy to answer questions and educate submissives in the ways of erotic hypnosis.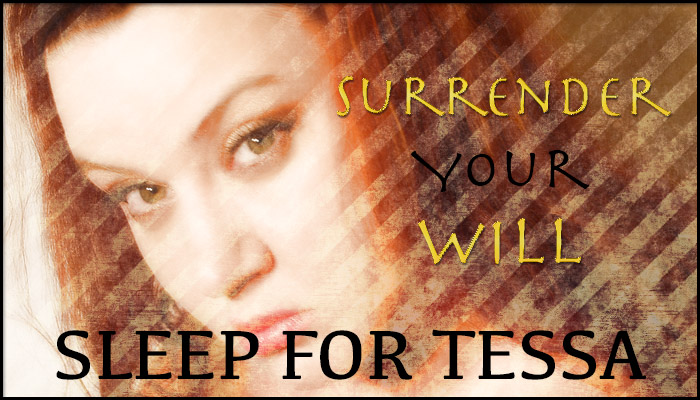 A True Dominant
I live the life of dominant hypno-fetishist 24/7. For me, it isn't a role…it's my life.
Hypnosis MP3s
Explore your submissive side with my erotic hypnosis sessions. I've always got a few free sessions available if you'd like to see if we are the right fit. There are 3 purchasing options for your convenience.
Chat
Get to know me in my private chat room. All are welcome…just remember to mind your manners!
Keep an eye on my Twitter to see when I'm in chat!
Want Something Special?
If you've got something you'd like to experience that you'd like to have tailored to your precise desires, a custom erotic hypnosis session is something special to treat yourself to!
My Femdom Blog
The best way to get to know me initially is to read. Take some time to find out who the woman behind the voice is. I might just be the hypnodomme you've been searching for.
Latest Erotic Hypnosis Sessions
Well, I had thought the Cum Too Soon series was over, but you strokers just keep begging for more! This time, I'm invading your masturbation life. I know all about the time you spend feeding your porn addiction. We already know that you cum too soon with actual women,...
Explore my entire erotic, femdom hypnosis catalogue
HERE
My honest opinion about the Tessa Teaches Trance series is that it's the most important thing that has ever happened in the erotic hypnosis fetish.
With this session, along with Make Me Cum, Tessa proves that she is *the* hypno-Goddess of pussy worship. After listening to many a hypnodomme's take on worship, I find that Tessa's are, by far, the best.
I always find marvellous clarity is Tessa Fields sessions, and I don't just mean production wise. Her sessions never lose narrative tempo, wander aimlessly, or finish without crux or substance.
Another crafty production from Tessa. The scene she paints with her voice feels so real. I could listen to this girl read the phone book and probably still cum hard. Tessa is truly the "IT Girl" of erotic hypnosis!