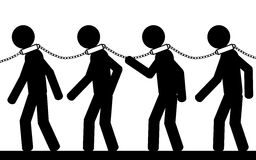 I'm putting my boys to task this weekend. Yesterday, I was surprised with a lovely weekend trip to a seaside cottage in Carmel. I'll be pampered like a goddess, picnicking on the beach, and hypnotizing the brains off of one lucky fella.
While I'm gone, I want to ensure that my boys are working for my pleasure so I can come back and extend the pleasure of my weekend.
While I'm not asking anyone to do everything, I do expect that you'll do your best under your current conditions and capabilities. For those that have time on their hands, why not go for extra credit? 😉
If you're reading this and currently in servitude to another, then do my list for her!
Ideas for pleasing me this weekend: 
1. Write me a letter about anything! Help me get to know you better. Tell me a secret. Share your most profound hypnotic experience. Tell me how your submissive nature came about. you get the picture…
2. Have a Tessa Trance-a-thon. String together a few of my hypnosis sessions and spend some extended time under my spell.
3. Copy/paste your session reviews to my store at MP3sByTessa.com or create entirely new ones. You'll be helping others decide what sessions are right for them. I know this is a ton of work if you have multiple reviews, but I'll give you extra credit!
4. Send me a wish list gift!
5. Develop some mantras of servitude and chant them while you stroke.
6. If you're not currently chaste, say my name as you explode this weekend!
7. Create a twitter account to keep up with me.
8. Send me a photo.
9. Make me laugh!
10. Do something nice for someone without being asked.
OBEY your mistress this weekend.
I'm excited to see who put the most into their devotion this weekend. I'll be expecting emails to let me know how well you did.
Enjoy your weekend boys!