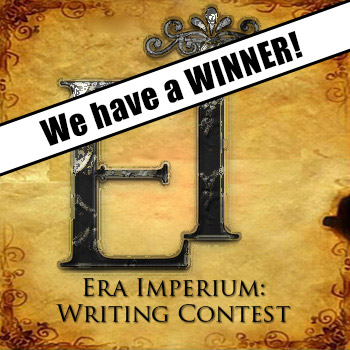 Congratulations to tenker, the winner of my Era Imperium writing contest. His idea will be used in a sequel very soon and he gets store credit to boot! Thank you for all the wonderful submissions. They were all so wonderful that it made it really hard to choose.
I was really overwhelmed by the quantity of quality submissions. I was finally able to narrow it down to 3 and finally decided that while there is one official winner, I'm just going to have to make files out of my other favorite 2 eventually.
Next week, I'll be sending out a special surprise to all that submitted valid entries. It is my pleasure to reward you for filling my mind full of tasty, wicked ideas for the future (and past) of the Era Imperium series.