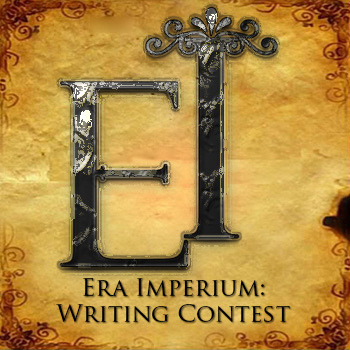 Since October is here, I've decided that in addition to the fun files of sexy witches and the like, I'd add a little bit of mystic fun with some more sequels to my favorite fantasy series, Era Imperium. For those that aren't already familiar with this sexy hypnotic series, Era Imperium sessions reveal the secrets of this secret feminine society and the way they have ruled across the ages pulling the strings of men from behind the scenes.
I've been amazed over the years by the excitement over this series with only 2 installments released. I've devoted October to the Era Imperium (with other sexy files in between including an idea fleshed out in chat early this year!). I'll be releasing 3 sequels this month. the first 2 are Devil's Breath and The Fold and the third? Well, the third may be entirely up to you. The best idea submitted will be the 3rd hypnotic session and the winner will of course receive a free copy of the file as well as a $50 gift certificate to my mp3 store. All other valid entries will receive a special surprise as well.
Guidelines for entry:
Use the contact form to submit your idea and title it "Era Imperium Contest Entry"
Your idea must be submitted by 10/20/15
Please do not send me a complete hypnosis script as I'll be writing the session. While your entry does not have to be the length of a novel, I'll only consider well thought out storylines or ideas so please make it a minimum of a couple paragraphs.
I look forward to reading your ideas! Good luck!