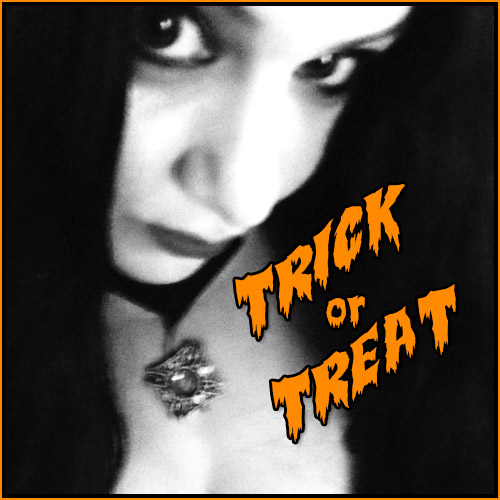 For those that missed this last year, here is a special Halloween treat for you. This one is only FREE through Halloween so grab it quick!
On a typical Halloween night of giving out candy, you are visited by a special Trick-or-Treater…a very sexy witch!
You'll have to decide whether you want a trick or a treat and see what lies in store for you.
Grab it at my MP3 store now!
| | |
| --- | --- |
| Release Date | 10/13/2015 |
| Recording Quality | Stereo |
| Length in Minutes | 21:05 |
| Background Music | Yes |
| Subliminal Layering | No |
| Post-Hypnotic Suggestions | No |
| Topics/Fetishes | handjob, orgasm, girl on top, witch, mystical power, helplessness |