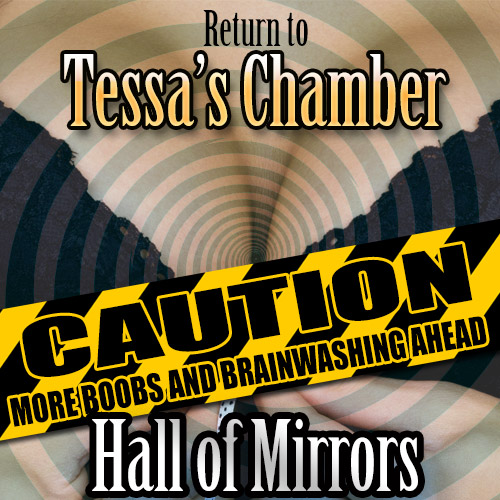 My third file of Sequel Week returns us to my brainwashing chamber in Hall of Mirrors.
On sale for a limited time too!
Hall of Mirrors: The Return to Tessa's Chamber
It's been awhile since you've last visited my brainwashing chamber and I've prepared something special for your return. 
Since you've been so obsessed with my breasts since our last encounter, you'll be easily lured into an all new set of hypno-traps on your mission to reach me. You'll go from being breast-obsessed into being my helpless love slave.
Side note: Tessa's Chamber files are simply fun boob-centric hypnotic romps in a fantasy setting and won't interfere with committed servitude.
Recording Quality Stereo
Length in Minutes 38:49
Background Music Yes
Subliminal Layering Yes
Post-Hypnotic Suggestions No
Topics/Fetishes Breasts, brainwashing, hypnotic traps, confined space, paralysis, enslavement potion, helplessness
Sale Price: $24.99