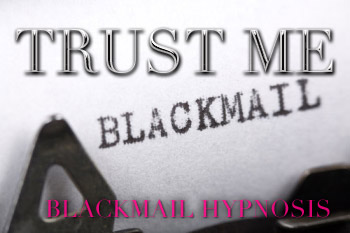 I've made another hypnosis recording for HumiliationPOV, but totally have not had the chance to post it! This is a hot blackmail, femdom hypnosis session that is already making boys spill all their secrets to me!
"Trust Me – Blackmail Hypnosis"
Description: I know you have tons of dark, deviant secrets. It would be so nice if you could trust someone enough to tell them all to. You can trust me to take you into deep hypnosis and you will trust me even more once I get you there. Find yourself compelled to tell me everything, even though you know I'm just devious enough to use it against you. You won't think twice about revealing all your secrets to me and even telling me who I should hide those secrets from. I could blackmail you, but I'm sure you won't be thinking about that because you trust me so much. You might find that you can't help yourself from sending me pics and videos of yourself like a pathetic loser. Trust is earned and there is always a price to be paid for it!
Running Time: 19:32 minutes
FX:Layered with Ambient Music and Subliminals, Stereo Recording
Topics/Fetishes: Trust, Arousal, Secrets, Weak Minded, Blackmail Mind Control, Mind Fuck, Brainless, Femdom Hypnosis
The MP3 is exclusive to HumiliationPOV and can only be obtained if you are a member of the site. This is fantastic news for you as the membership price is exactly what I would charge for this recording normally, but in addition you get access to TONS of videos, stories, audios, photos, and LIVE webcams of nothing but REAL girls teasing and humiliating you. Their forum is very active so you can have very personal humiliating attention round the clock!
I currently have 10 humiliation hypnosis recordings posted there and you'll be able to download them all with a single membership!
Check it out and join today! I have several humiliating recordings there and you will get them all for free and so much more with membership!