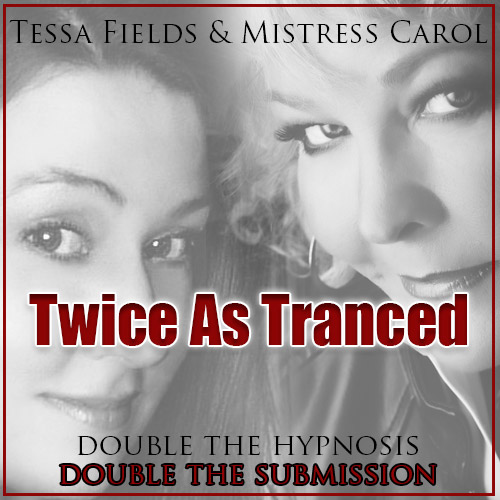 The wait is over! A long teased and much anticipated dual hypnosis session created with the lovely and talented Mistress Carol is now available for your listening pleasure.
Proceeds from every sale through 11/30/15 are donated to the upkeep of the premier femdom hypnosis community, Inraptured.net and the rest is going towards a Vegas vacation for these two hypnodommes!
Best selling dual trance with Mistress Carol of MyHypnoticDomain!
You, nestled between Mistress Carol and Tessa Fields in a busy restaurant. Mistress Carol in leather; Tessa in fur and seated so close to you our thighs are touching. We simultaneously use our sensual voices to skillfully drop you into a deep hypnotic trance while we enjoy ourselves. After this meal, you will never be the same.
SAMPLE
| | |
| --- | --- |
| Release Date | 10/18/2015/ |
| Recording Quality | Stereo |
| Length in Minutes | 49:39 |
| Background Music | Yes |
| Subliminal Layering | Yes |
| Post-Hypnotic Suggestions | Yes |
| Topics/Fetishes |  Deep hypnosis, sleep trigger, obedience, submission |
Price: $39.95