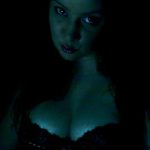 I just hate not being able to keep promises, but sometimes you just get buried in other projects! I promised 2 new recordings last week and was only able to get "Wicked Game", a blackmail hypnosis MP3, released. I've had some rather impatient emails come in wondering where is the forced feminization recording I promised. I assure all of you that it is coming before the weekend! You might want to all stay tuned as well for my new FREE erotic hypnosis recording that is coming soon. This one will be "full release"!
I also promised new photos that are not from my webcam. My new lighting kit came today so I can take some tasty photos with my D-SLR camera. I'll be able to pose with and IN some of the generous gifts bought from my wishlist. I'm working on it! The new desktop wallpapers should be very hot!
I got hit with some custom projects and just didn't get the time to keep my promises, but I assure you have not forgotten!
Tessa