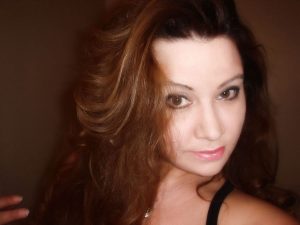 I feel like I have marched through a fire to be sitting here writing this right now. As many know, I have moved and fought a fairly bad case of tonsillitis (yes I still have my tonsils!) I sure appreciate all the "Welcome back" messages, but I wasn't really gone. I want to let everyone know that I'm always an email away. If you want a live session, contact me! If you have questions, contact me! If you have fallen hopelessly under my spell, contact me! ummm…just go with that feeling! I'm always around in some form and always working on new hypnotic treats for all of you!
I have some yummy things in the works. I am working on several new recordings and the much requested sequel to Therapanties! If you need more than a recording to get you by, I am signed on regularly to my Niteflirt and TalkSugar accounts.
I've also made the recording Hypnotic Foreplay FREE once again. It can be downloaded from the free sessions section of EroticHypnosis.org. You must be registered to view the thread. I may release another freebie soon…I'm thinking full release!
I've also added some exclusive HYPNO HUMILIATION sessions to the HumiliationPOV site. One membership allows you to download all the MP3s I have posted there!
The most important update I have is that I am once again revamping Hypnotessa.com! This is special to me as it means much more than just a snazzy new design. My hypnosis subjects always seem to be surprised by who I am on a personal level. This makes me think that maybe I am not sharing enough on this site. I will be adding a much more intimate feel to the site…blogging about much more than newest releases. I really do want to give special insight to those that do care to get to know me better.
That's all for now….I'm a tired girl!