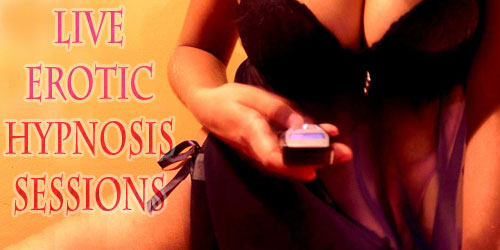 It has been a long time, but I am finally signed back in to take live femdom hypnosis calls on a regular basis. I'm not putting out a formal schedule, but if I'm not signed on, feel free to email me if you'd like a live hypnosis session.
I'm so excited to talk to my fans live again. For so long, I've really only done sessions with select people through private means. I get inquiries frequently asking when I'll be available live. Just check those little buttons on the right. If it says "Call Me," then please do. Hypnosis is obviously my passion, but I'm more than happy to entertain some wickedly dominating fantasies as well.
My preferred way for you to call is through MyPhoneSite You don't even have to leave my site to call. Just click the green button, enter your info, and we'll be connected for a call!
You can even buy my recordings through them on my femdom hypnosis page there.
New callers get $6.00 FREE on their first call!