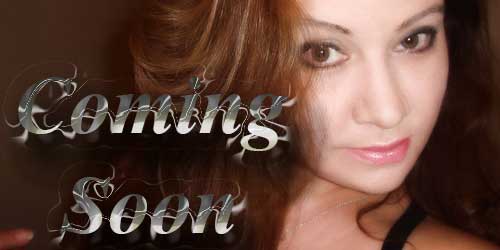 I'm sure more than a few of you have seen a banner of mine floating around about a new MP3 release called Singularity. I have many new ones coming, but I wanted to explain why it hasn't been released yet. Once again, one of the few companies that are wiling to process payments for erotic hypnosis has bit the dust. This time, the owner has just decided to be a criminal and not pay anyone at all, hypnosis or not. I'm in the final approval stages with a new processor with a much better reputation. As soon as we are locked in and installed on my hypnosis MP3 store, I'll be continuing with releasing my new files.
What new erotic hypnosis MP3s are coming up?
I promised myself a while back that I would only make hypnosis sessions that reflect my current mood or tastes and lately, I've been feeling very lustful and more powerful than usual. The end result? Many femdom sessions centered around arousal, seduction, and obedience.
Here's a taste of what's new before 2014 arrives… 
Singularity – Based on the premise of the event of the same name that happens when one is pulled into a black hole and becomes part of it, you are pulled into my world and the best parts of you are extracted to add to my power while leaving you helplessly obedient and submissive to me.
Adored – This one has 2 versions…one for men and one for women. Yay! A group of goddesses descend on you…touching you, stroking you, teasing you, and adoring you. As your submission grows, so does your arousal.
Below Zero – For fans of Fall For Me, this will be a delight as once again, I infuse my name with suggestions of obedience, servitude, and lust while we are snowed in at a cabin in the woods.
Last, but not least – Era Imperium finally gets a sequel.
I haven't forgotten about my good boys club members either. you do indeed have some special surprises in store.