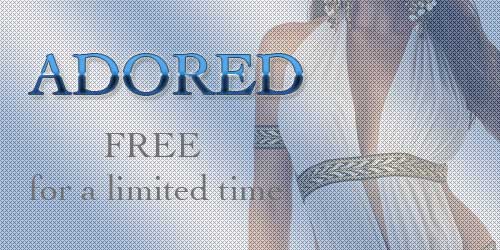 This is my newest file….Adored! Through Monday, you can download it completely free of charge before it goes on sale.
I was going to make you work for this one a bit, but since I spent all night putting it back together after losing my data, I just don't have the energy. Lucky you!
I haven't written a full description for this file yet, but here is the short version… 
This is a sensual, sexual, feel good file. You offer yourself at the temple of servitude where you are ravaged by multiple goddesses.
Note: This file has no wakener at the end, so if you are limited on time or simply would like to wake up afterward, you might want to set an alarm.
No post-hypnotic suggestions 26:44 minutes It's damn sexy!
This free offer has ended. If you would still like to know more about this file, please click HERE.