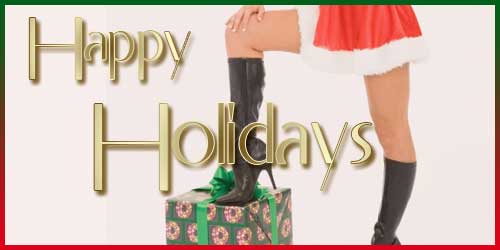 It's that time of year again! I've been getting a ton of emails about what I want Santa to bring me and I know I'm really late in replying so I hope this post will cover it. I'm also excited to tell you about what Santa is stuffing your stocking with too! 
What to put under Tessa's tree?
I feel so blessed this year that there is not much I need, but I'm female so of course there are things I want!
As always, my Amazon wishlist is always filled with my 25 most wanted items, so you know I'd be thrilled with anything from it.
I can always use gift cards from Dreamhost, Boost Mobile, and Starbucks! Just send me all the funny numbers off of the back!
I'm still trying to complete my new equipment setup too and that's probably my highest priority want! You can donate at GoFundMe
Short on cash? Leave me a review on my store or Inraptured! Write me a note! Sing me a song! I just like to hear from you!
Important note!!!! Sometimes I receive items with no packing slip and have no idea who it is from. Please speak up if you have not received a proper thank you from me. Chances are that I have no clue who your gift is from!
What am I stuffing your stocking with?
I'm putting up a new file Friday that will be FREE for the weekend before I put it up for sale. Get ready fellas! It's going to be hot!
Happy holidays to all of you! I hope Santa brings you everything you want…perhaps a hot hypnodomme wrapped in a big red bow?
XOXO
Tessa