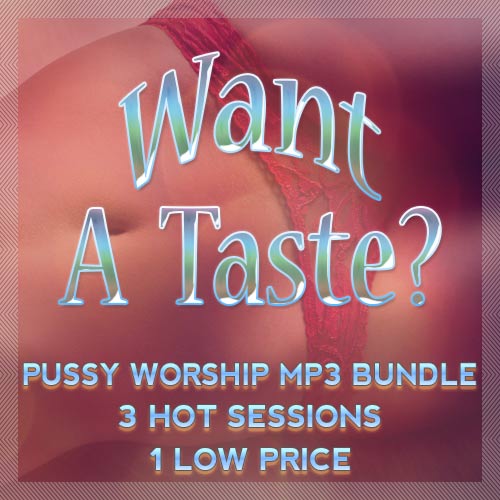 My pussy worship sessions are my most reviewed and raved about files. Now I'm offering you the chance to experience all 3 of these mouth-watering experiences for ONE LOW PRICE! 
Start your pussy licking obsession with my infamous file "Make Me Cum."
Take a walk on the teasingly dangerous side of oral servitude with "Pretty Poison."
Finish off the experience with a little taste of an unethical hypnotherapist in the fantasy "Tales From The Couch."
Lose yourself and surrender to the power of pussy!
You'll save $10 off the regular price and get all 3 of these HOT hypnosis sessions for only $64.99