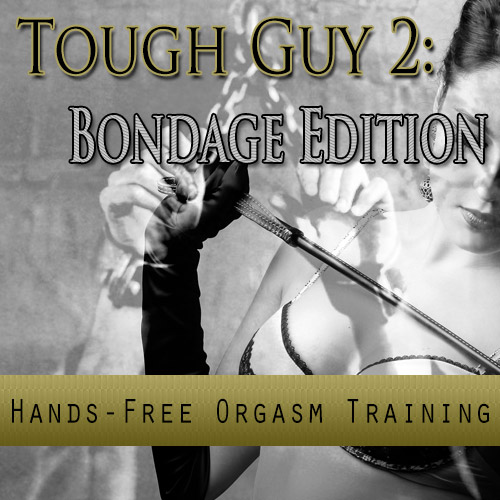 It's a little late due to some technical issues, but it is finally here! I've saved the best sequel for last!
Experience a little light bondage with Mistress Tessa as I tie you to the bed and tease your body and mind with my little crop whip and leather clad body.
I'll be ratcheting up the arousal little by little untill you cannot hold back any longer and experience a hands free orgasm under my command.
For those that have trouble trancing, this file has you in mind. It features a lengthy induction to make sure you are deep in trance before the fun begins!
Like the first Tough Guy, this purchase includes 2 files and a quick manual as to their use. You'll train with the trainer file until you are ready for your big finish.
Tough Guy 1 is not a prerequisite for this session, but I highly recommend it as it takes a bit more time in implanting the arousal and orgasm triggers.
Recording Quality Stereo
Length in Minutes 38:10 & 33:31
Background Music Yes
Subliminal Layering Yes
Post-Hypnotic Suggestions Yes
Topics/Fetishes hfo, hands-free, orgasm, mistress, leather, nipples, bondage
Price: $29.99