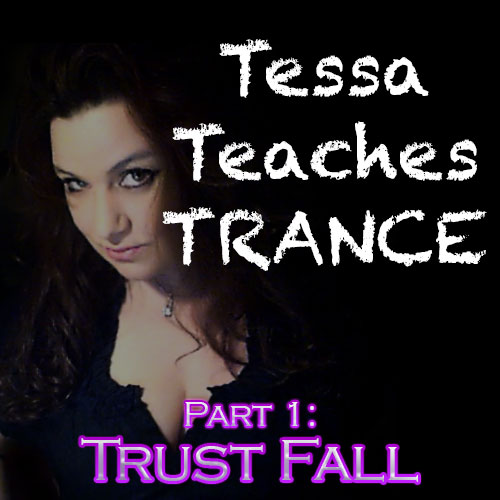 This is the first in a 4 part series of trance training called "Tessa Teaches Trance." This session, Trust Fall, helps to discover your own personal definition of trance and give some of those sexy yet vague terms of hypnosis a little bit of meaning so that you may have a bit more direction while surrendering to the hypnotic spell of a sexy woman.
This file is pure erotic hypnosis. While not sexual, it reaches back to the fetish's roots of when just being hypnotized by a dominant woman was just a little bit more than a submissive boy could handle and that makes it incredibly erotic.
I've created this series for those that still struggle to achieve deep trance and are willing to do the work to get there. I'm spacing the 4 parts out so that hopefully you'll spend a bit of time with each before moving on to the next. In future installments, we'll dive deep into even sexier things like, depth, triggers, and physical response.
It's my personal mission to get all of you trancing so feel free to message me with any questions or struggles you may have.
What if you already trance well? I suppose you'll just have to listen and see if you've been going as deep as you could have been all this time.
| | |
| --- | --- |
| Release Date | 09/28/2015 |
| Recording Quality | Stereo |
| Length in Minutes | 39:57 |
| Background Music | Yes |
| Subliminal Layering | No |
| Post-Hypnotic Suggestions | No |
| Topics/Fetishes | femdom, trance training, erotic hypnosis, conditioning |
Price: $14.99