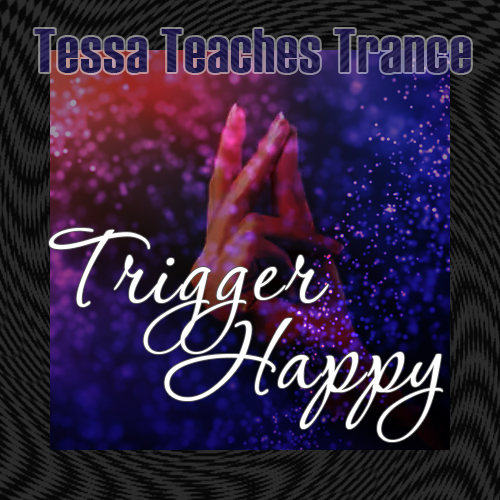 It's finally here! My long awaited finale to the Tessa Trance Trance series is ready for your trancing ears!
This is part 4 in the "Tessa Teaches Trance" trance training series. This installment, Trigger Happy, is going to train your mind to receive and accept post-hypnotic suggestions. I'm going to implant a very harmless trigger in your subconscious just to help you realize that you have been deeply hypnotized.
If you've been honing your trancing skills with this series, this is the finale you've been waiting for.
I do consider Trust Fall , Under The Surface and Sensory Perception, the first 3 parts of this series, to be a pre-requisite for listening to this file. This series builds upon itself, adding trancing tools to your skillset with each and every installment.
You can purchase the entire trance training series as a bundle now! Tessa Teaches Trance: The Complete Series
| | |
| --- | --- |
| Release Date | 1/11/2020 |
| Recording Quality | Stereo |
| Length in Minutes | 32:07 |
| Background Music | Yes |
| Subliminal Layering | No |
| Post-Hypnotic Suggestions | Yes |
| Topics/Fetishes | femdom, submissive training, conditioning, deep trance, depth, trance training, post-hypnotic suggestions, triggers |
Price: $14.99